Bipin Krishna, MD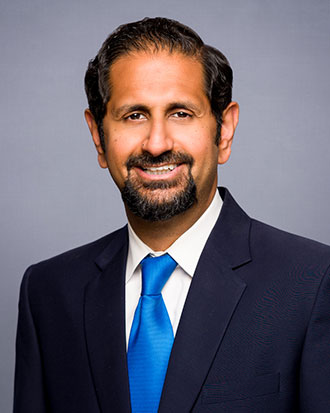 Dr. Bipin Krishna
Dr. Krishna is double board certified in adult psychiatry and child and adolescent psychiatry.
With over 12 years of experience at Mayo Clinic, Dr. Krishna has excelled in both clinical and leadership roles. His dedication to providing exceptional care has earned him recognition, including the prestigious KARIS award, for going above and beyond & demonstrating exceptional overall performance in serving his patients.
Dr. Krishna believes in a holistic approach to mental health, addressing not only the symptoms but also the underlying factors contributing to a patient's well-being. By considering the physical, emotional, and social aspect of mental health, he strives to provide comprehensive care tailored to each individual.
Patient experience is at the heart of Dr. Krishna's practice. His commitment to creating a comfortable and compassionate environment ensures that patients feel heard, respected and empowered throughout their journey towards mental well-being. Dr. Krishna strongly believes in a collaborative approach to treatment. By working closely with the patients and their families, he aims to foster a therapeutic partnership that encourages open communication and shared decision making. This collaborative process empowers patients to actively participate in their treatment plans.
Dr. Krishna has developed a specific interest in childhood anxiety, depression and ADHD. With his in-depth knowledge and experience in these areas, he provides comprehensive evaluations, evidence based treatments, and ongoing support and care to children and adolescents facing these challenges.
Outside of his professional life, Dr. Krishna enjoys various hobbies that keep him energized and balanced. He is an avid tennis player, finding solace and joy on the court as he engages in the sport. Additionally, he has a great enthusiasm for football, finding delight in watching matches and cheering for his favorite teams.
Dr. Krishna also cherishes the opportunity to travel. Recently, he made the decision to relocate to Suwanee, a place that holds special significance for him as it brings him closer to his beloved family and friends.