Samuel Dotson, MD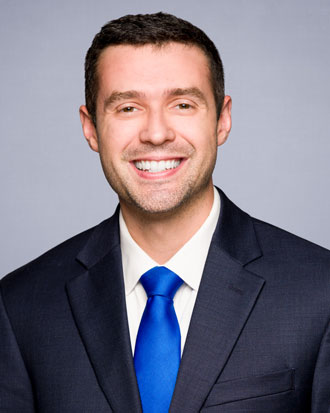 Dr. Samuel Dotson
The term "psychiatry" is derived from the Greek words for "soul" and "healer." Baring your soul to a medical professional can be a deeply vulnerable experience, so let me first break the ice by telling you a little about myself. I am originally from Charlotte, NC, and I moved to Suwanee, GA to live near my in-laws. My wife and I have lived all over the East Coast, but Suwanee has proven to be a uniquely wonderful place to settle down. Outside of our work as a psychiatrist and music teacher, we spend a lot of time enjoying the green spaces around town and backpacking throughout the National Park System.
On a professional level, I am Board Certified in Adult Psychiatry. I am a strong proponent of evidence-based psychiatry, which means that I work hard to combine the latest clinical research with a patient-centered approach. In addition to the biomedical perspective, I also value interventions that prioritize the psychological, social, and spiritual aspects of suffering and healing. My training included a strong emphasis on psychotherapy, so talk therapy works it way into all my visits. I never see my time with you as just "medication management." My primary therapeutic modality is Rogerian, person-centered therapy, which is an approach grounded in humanistic psychology. I occasionally will also draw on my training in psychodynamic, meaning-centered existential, and cognitive-behavioral therapies.
In addition to my clinical care, I teach psychiatric residents, medical students, and nurse practitioners through my adjunct professorships. I am also a member of the editorial board for the journal Psychiatric Services, which is the American Psychiatric Association's leading publication on serious mental illness and community psychiatry.
Education & Training
Undergraduate
B.S. in Chemistry
University of Alabama, Tuscaloosa, AL
Medical Doctorate
University of North Carolina School of Medicine, Chapel Hill, NC
General Psychiatry Residency
Harvard Medical School and Massachusetts General and McLean Hospitals, Boston, MA
Board Certification
American Board of Psychiatry and Neurology in General Psychiatry